Schaumburg Illinois Grease Exhaust Hood and Filter Cleaning Specialists
Sta-Kleen has been in business since 1965 cleaning ranges, stove tops, ovens in homes on the north shore of Chicago. That business was eventually sold off and the commercial hood cleaning business was started. Our first customer was Barnaby's in Des Plaines, which we still service to this day. From that point on we have been servicing restaurants, nursing homes, day care centers, country clubs, schools and any other cooking facilities. We specialize in cleaning cooking equipment consisting of stoves, broilers, ovens, range tops, and grills. We also have a filter exchange service. We provide all the filters that are needed and if special sizes are needed we can provide them for you. Sta-Kleen covers the entire Chicagoland area and can help you with many specialized forms of cleaning such as sidewalks, graffiti, garbage dumpster areas and more.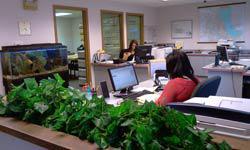 When we give a free estimate we will go over in detail what we will be doing during the cleaning process. Our office will contact you in advance to remind you of the date and time we will be arriving to perform any work for you. All of our service men are in uniform. We also provide all our service men with digital cameras to take before and after photos of the work performed at your facility. Those photos will be kept on file for any further use. We will set up an automatic cleaning date for your next cleaning service and you will be notified one week prior to the next cleaning date.
Please click here for more information.
Se habla Espanol.
Contact Us Today
To see for yourself what Sta-Kleen can do for your kitchen cleaning needs, contact us at (847) 352-9191.